Forum
June 12 and 13
× Preserving, defending and/or renewing the role of traditional textile centers?
× Contemporary textile art: Its relevance in the visual field.
× Textile Culture Yesterday, Today and Tomorrow.
Arraiolos
Forum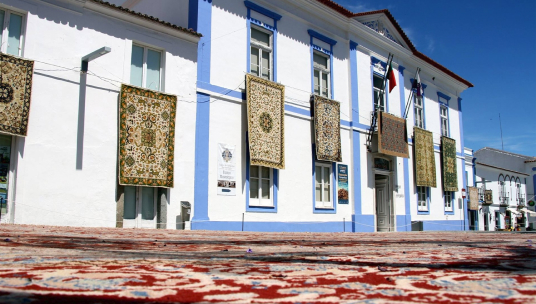 Exhibition
June 12
× CITA: A linha está ocupada… - Group exhibition with works by Ana Jotta, Alexandre Camarao, Pedro Barateiro, Tomás Cunha Ferreira e Mumtazz. Organized by //O Armário// and Córtex Frontal.
Arraiolos
CITA
× Córtex Frontal: Opening of the painting exhibition Divagar devagar with Jorge Martins and Isabel Simões. Curated by Sindicato dos Pintores (Mariana Gomes).
Arraiolos
Córtex Frontal